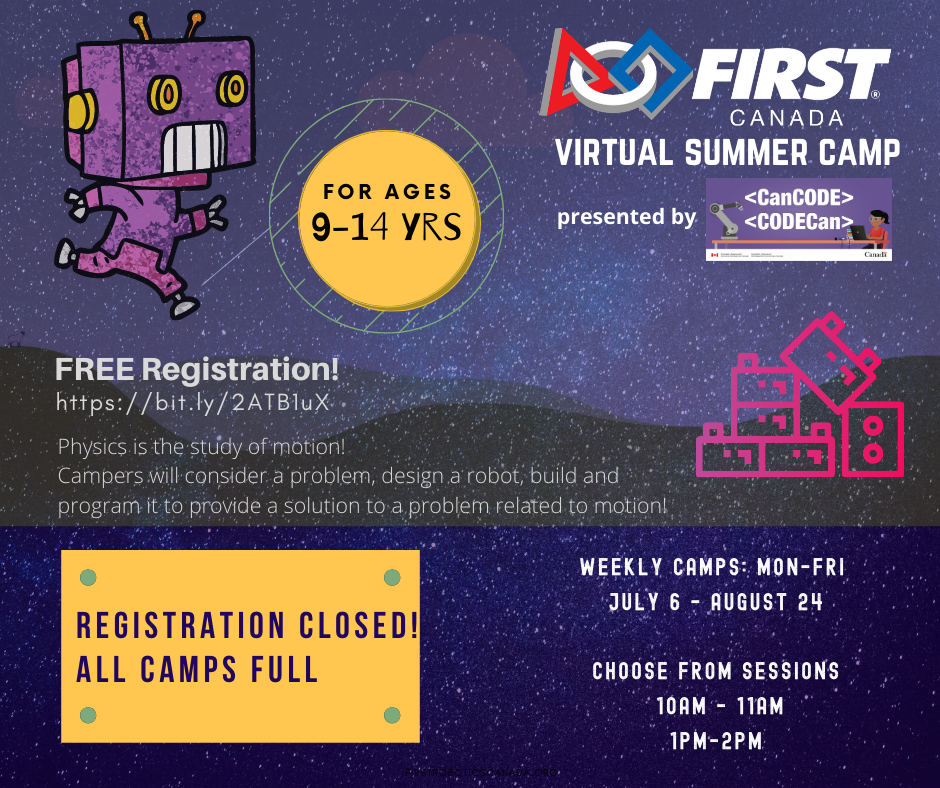 FIRST Robotics Canada will be offering Virtual Summer Camps.
Camps are designed for ages 9-14.
Camp runs daily from Monday – Friday for 1hr.
Camps run in July and August, with both morning and afternoon sessions, supporting multiple time zones.

Campers will be guided through discussion, lessons and activities to engage in problem-solving including

hands-on activities and programming

.

All virtual camps will be led by 2 or more live instructors from the world of FIRST Robotics Canada.
Gracious Professionalism will be at the heart of all sessions as well as equity, inclusion and support of diversity.
Online Course Requirements:
Computer with internet access
Video and audio support
Access to Zoom video conferencing
EV3 Lego Kit OR other building kit (i.e.Lego, Meccano, K'Nex, etc.) OR household items (boxes, paper, toys, etc.)
If using EV3, download free Mindstorms Lego Education software – download instructions provided. Explicit instruction not provided for Mindstorm programming although support will be provided

. If using other building options, pseudocode will be used for programming.