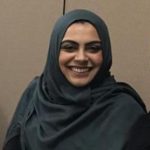 Shifa Abbas
Shifa Abbas is a FIRST Alumni and lead mentor for Team 188 Woburn Robotics. She has been part of FIRST for almost 15 years. She is a graduate of the Master of Arts program in Religion, Culture and Global Justice at Wilfrid Laurier University. Shifa has a Master of Science in Education, as well as a Bachelor of Science in Biology with as specialization in Biotechnology and Molecular Biology.
Shifa is an Ontario- and New York State-certified high school science and math teacher. Shifa has worked as a Research Assistant on the Canadian Islamophobia Industry Research Group studying Islamophobia and hate crimes in Canada. She just returned from six months in Djibouti working on a USAID project as a Gender Equality Officer. She currently works as a Global Program Coordinator for an international NGO. Shifa has over five years of experience working in non-profit spaces, with experience in conference planning and grant writing. Shifa speaks Urdu, English and French.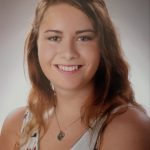 Miki Corneil
Mikaela, often known as Miki in the FIRST community, is a FIRST Alumna who you might recognize as a referee, head referee or volunteer coordinator from FLL, FTC and FRC events. In her life outside of FIRST, she completed her post-secondary education at the University of Waterloo in the Mechatronics Engineering program. This co-operative education program allowed her to work in five different industries: medical, mining, renewable energies, wire and cable, and aerospace. This allowed her to learn how designing electrical and mechanical assemblies for different industries both differ and remain the same. Miki now works at Sinclair Interplanetary, a subsidy of Rocket Lab, in Toronto, as a Space Systems Electrical Designer. Her expertise includes electrical and mechanical design, coding, controls, technical writing and presentations.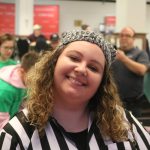 Gabby Genereux
I am a lead mentor on FRC Team 2706 – Merge Robotics, and specialize in electrical, software, drive team and strategy, and I am also a Lead Robot Inspector. I have a bachelor's degree in Software Engineering, and currently work as a software developer for a company that produces live video broadcasting solutions. I'm extroverted, excited (about almost anything), and love working with students to solve problems that neither of us know how to tackle, so it goes without saying that I'm very excited for this event!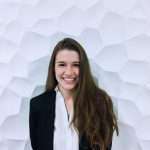 Marie Jolicoeur-Becotte
Marie Jolicoeur-Becotte is an FRC alumnae from team SWAT 771 and a current FIRST Canada MC and Volunteers Coordinator. During game her time on 771 Marie was the Awards Lead (3 years), Lead Chairman's presenter (2 years) and Chairman's Consultant (1 year). During her years on the team she won the World Engineering Inspiration award, 2 Chairman's Awards, 3 Engineering Inspiration Awards, and 2 Entrepreneurship Awards. Marie is also the co-founder of FRC team 914: Flashpoint Robotics, for whom she worked as a sponsor connection, gaining close to $23000 of funding for their rookie season. She has mentored many teams on her areas of expertise, awards, team presentation and image, and business, some of which went on to win regional and provincial awards. She is currently a health science major at the University of Waterloo.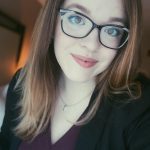 Libby Kamen
Hi! I'm Libby. I am a FIRST alumni and lead mentor for Team 1923: The MidKnight Inventors, with a background in mechanical design and strategy. I'm also a host for FIRSTtv, and a passionate FIRST volunteer – serving as an Volunteer Coordinator & Event Manager, as well as MC and Game Announcer throughout my time in the FIRST community.
My professional experience is in digital marketing for the technology space, and I specialize in the gaming & livestreaming industry. I am a Community Manager for web and mobile games at Kongregate, I manage a livestreaming team of all-female broadcasters, and I co-own a consulting agency for brands seeking to design meaningful activations with livestreamers.
Whether in robotics or in my gaming world, my mission is to make the spaces I take part in more inclusive, diverse, and accepting.
.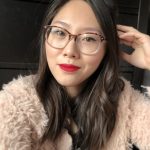 Karen Lee
"Hi, I'm Karen! You may have seen me around at competitions as an FTA. I've been involved with FRC since the 2007 season. I went to university to study art history and business. I have an HBA, as well as an MSc in international business from Ivey Business School. I also have a Masters in International Management (MiM) from CEMS. I'm currently the founder of a start up in the beauty/tech space called Glou Beauty. I have extensive knowledge and experience in retail, fashion, luxury, travel, and of course, beauty. In addition, I'm also passionate about learning new languages (Cantonese, English, French, Mandarin, Italian, Spanish), and culture and society as a whole. On a personal level, I'm very open about talking about mental health, am obsessed with dogs, and love performing improvisational comedy. In the summertime you'll catch me sailing across the finish line ahead of my sister, Laura. ;)"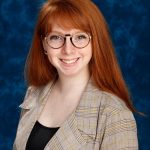 Sydney Lamorea
Hey, I'm Sydney! I am an emcee for FIRST Robotics Canada. I received a BSC in Psychology and a certificate in Neuroscience while pursuing minors in Biology, History, and Philosophy at Nipissing University. I am currently doing my Masters in Digital Experience Innovation at the University of Waterloo. You could say I'm an "expert" in many things. In addition to what was listed above, things my mind is saturated in are (but not limited to):
Being Awesome
Public Speaking
Leadership
Problem Solving
Design – Literature (I have quite the library)
Nerd Stuff (DC over Marvel)
Squids for some reason…
Mental Health/Self-Care
Policy writing (not as fun to many people)
and I can tell the time by using the sun!
Science, Art, Leadership, and Sprinkles on Top! What else could you possibly need in a mentor?? If it's not in there, let me know and I can learn it real quick.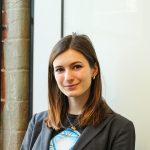 Celeste Nantel
Celeste is a FIRST Alumna who stays involved in the FIRST community by volunteering as a Master of Ceremonies and a Game Announcer in Ontario since high school. She is starting her third year of the Mechanical Engineering program at McGill University with a Software Engineering minor. As a FIRST Robotics student, she had been a CADer, a robot operator, a team captain, a mechanical project manager, and a drive coach. Since graduating high school, Celeste has been a research intern in the Focused-Ultrasound Lab at Sunnybrook Hospital and an Embedded Systems Developer at Geotab. Her expertise includes embedded systems, Bluetooth Low-Energy (BLE), Solidworks, C, python, positioning systems, project management, outreach and presentation skills.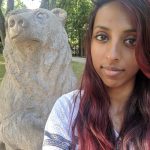 Lisa Ramraj
I joined FIRST in 2009 as a student on FRC Team 1310 – Runnymede Robotics and have been a mentor on the team since 2013 & Head Mentor for the past 2 years. Throughout my 12 years in FRC, I have been involved in every aspect of the team from construction, electrical, strategy, scouting, promotions and team management. I studied Mechanical Engineering at the University of Waterloo and graduated in 2018. I currently work as a Sales & Product Engineer at Clear Blue Technologies, where we make smart off-gird technology that is used to power lighting and telecommunications solutions around the world. When designing solutions, I like to take inspiration from what already exists and focus on asking the right people, the right questions. My areas of expertise are organization, strategic design, breaking down problems, prototyping and making things look pretty. I also love bears of the polar variety, and will always be #teamred.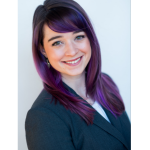 April Riddett
Hey, I'm April! I'm a product manager at National Instruments, a recent UT-McCombs MBA graduate, and an active FIRST volunteer and mentor. After graduating from Rose-Hulman Institute of Technology with a degree in electrical engineering, I joined NI's Engineering Leadership Program and moved into an analog design role. My FIRST volunteering experience inspired her to pursue a career shift toward product management and to obtain an MBA from UT-McCombs. In my day job, my responsibilities at NI include developing road maps for future product development and managing product life-cycles. As a FIRST volunteer, I am primarily a FIRST Technical Advisor (FTA) for FRC but I've held many volunteer roles over my five years with FIRST. I've also been the lead mentor for Team 5052 – The RoboLobos the last two years. Although I'm based in Austin, TX, USA, I'm lucky enough to have FIRST friends around the globe, and driving further diversity, equity, and inclusion initiatives within FIRST is a goal of mine. I consider myself particularly good at last-minute robot repairs, telling students to turn their robots on when they're on the field and coming up with absolutely terrible puns.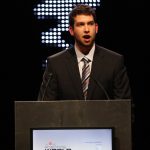 James Spencer
I did my undergrad at Queen's University where I studied mathematics and engineering. I then went on to do my masters in computer engineering also at Queen's University. My research was focused on telecommunications and reducing the error rate of data through noisy/wireless channels. Since completing my masters I have worked at Scotiabank. I started working on their Enterprise Data Lake (EDL) and doing data engineering work. After about 2 years I moved to the hosted cloud services team which creates applications for other bank teams to use on the cloud. We have created multiple applications in Google Cloud Platform (GCP) to allow the bank to securely place their personal information into the public cloud by ensuring the data is properly encrypted, and providing a secure method to then "reidentify" the encrypted data when it needs to be used by statistical models and reports later. I also placed 1st in the inaugural NBA chat wins pool, ahead of both Jash and Karthik! TL:DR: Skill set: Mathematics, Telecommunications, Data engineering, Google Cloud Platform, Java/Spring Boot, Cryptography, Cyber security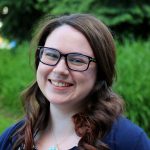 Kate Walsh
I joined FIRST as a student in 2013 on FRC 1334 – The Red Devils, and I have been in FIRST ever since! Throughout my 7 years in FIRST, I have grown from a media & awards lead, to the lead mentor of 2 FRC teams (1334 & 1374) & 1 FTC team (16428) while enrolled in university.
I obtained my Bachelor of Interaction Design at Sheridan College in 2019, with a certificate in Creative Problem Solving. I'm currently working as a Communications & Design Manager at Nortec Industries, where we're creating custom PPE to make business operation safer during COVID-19.
In my time at FIRST, I've started a FIRST Alumni Club at Sheridan College, became the first ever Non-US citizen to intern at FIRST HQ in Manchester, New Hampshire, and filled volunteers roles such as Judge, Event Manger, and Volunteer Coordinator. My areas of expertise are in sustainability, communication, problem analysis, and project management.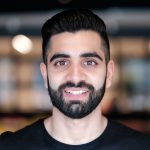 Jash Javeri
Jash is a Digital Product Manager who works closely with customers to understand their customer service needs and how Scotiabank can better position themselves to support them. He has experience in product strategy, user experience and presenting to an executive audience. He is an FRC 1241 alumna with over a decade of experience dating back to 2009. While on the team, he was the Lead Strategist and Project Manager. He also contributed towards scouting, machining and many outreach activities. Jash went to university and completed his Aerospace Engineering degree before pivoting into a career of business at Scotiabank.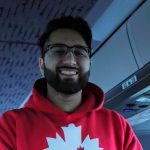 Rishi Jotsinghani
I joined FRC in 2012 as a student on FRC Team 4252 and have been a mentor in the program for the last 8 years. Previously a mentor on FRC Team 3683 and currently a mentor on FRC Team 1310. My role is focussed around team communication & dynamic, strategic design, match strategy, scouting and coaching. My philosophy around design has always been simplicity and finding solutions outside of the expected norm. I've always been a fan of playing the game differently. I've always run scouting with a focus around collecting and presenting only the necessary data for the strategy team to make effective decisions. My education revolves around Mathematics, Statistics, Data Analytics and Machine Learning. Graduating with a Bachelor of Mathematics from the University of Waterloo and a Master of Managerial Analytics from the Smith School of Business, Queen's University. Currently I am working as a Data Analyst at Uken Games, a mobile gaming studio with titles including "Jeopardy! World Tour" and "Who Wants to be a Millionaire". My areas of expertise include strategic design, statistics, analytical problem solving, technologies surrounding analytics including SQL, Python, R and Spark. I am also a seasoned rubber duck to bounce ideas off of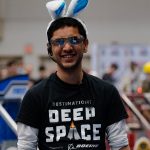 Kaushal Kapasi
I joined FIRST in 2007 as a Grade 10 on FRC Team 1241 – THEORY6 and have mentored FRC 1241 / 1285 from 2010 – 2017. Throughout my 14 years in FRC, I have been involved in a variety of team roles including mechanical, controls, scouting and awards. As a volunteer across the FIRST family of programs, I usually can be found acting as a Volunteer Coordinator, Referee and FTA. I studied Mechanical Engineering and Management at the University of Ontario Institute of Technology (UOIT) / Ontario Tech University (ONTechU) and graduated in 2014. I currently work as an IT Architect at TD Bank, where my tasks are split into 3 distinct areas. Primarily, I work to investigate and evaluate upcoming technologies (software and hardware) for web and mobile applications in banking. Next, I work as an application developer, specializing in full-stack web applications. The last area of my role is to design software systems that help the bank manage a variety of applications and data. My areas of expertise are problem-solving, reviewing and editing essays/scripts/presentations, and making sure everyone has enough food #FatLyfe.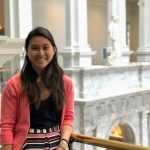 Laura Lee
I have always been passionate about building robots. I am a 2014 SWAT 771 alumni and Dean's List Finalist. After leaving 771 I went on to study Mechanical Engineering and Computer Science at Cornell University. While at school I was the mechanical and full team lead of the Cornell University Autonomous Underwater Vehicle team, a project team that competes internationally in the AUVSI RoboSub competition and 7-time world champions. Every year this team builds two completely autonomous underwater robots from scratch to completed an FLL-style task-based course. I then went on to graduate school at Stanford University where I studied robotics. While in grad school my research focused on the development of a quadruped robot for advanced dynamic maneuvers. I recently started full time as a roboticist/control system engineer at Boston Dynamics. My broad areas of "expertise" are in mechanical design, manufacturing, dynamics, and controls. Bio writing is not a field of expertise I possess. I also love dogs and more than occasionally go sailing.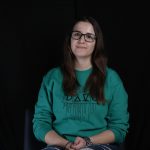 Barbara Magolon
I am a mentor for Team DAVE, and my main role on the team is managing the Business Services sub-team. I am happy to help with anything from providing presentation tips including formatting and editing to sending memes and providing tips on how to take a pause when encountering a roadblock.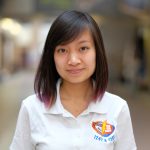 Vivian Nguyen
Vivian is a mentor on Team 1241: THEORY6, specializing on the scouting and electrical subteams. For the 2020 season, she was awarded the Woodie Flowers Finalist Award at the FIRST Ontario Provincial Championship. Vivian is currently a Medical Laboratory Science student at Ontario Tech University, with a previous education in Biology at the University of Waterloo. She is studying to be a healthcare professional where she will be conducting diagnostic laboratory tests in a medical setting.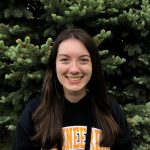 Erica Rossi
Erica Rossi is an undergraduate Mechanical Engineering student at the University of Windsor and is starting her second year in the Fall. Erica is a proud FIRST Alum as she was a member of FRC Team 5885 for four years and has been involved in numerous ways within the FIRST organization. For two years she was a member and student chair of the FIRST Canada Girls in STEM Student Advisory Council and is currently the Chair of the FIRST Equity, Diversity and Inclusion Youth Advisory Committee. Erica is passionate about encouraging and empowering youth in STEM and has volunteered her time as an FLL and FRC mentor as well as being a part of the University of Windsor's Women in Engineering Club where she is the VP of Events and Outreach. Her skills range from leadership and public speaking to critical analysis and problem solving and she is always looking for new ways to create a more inclusive world.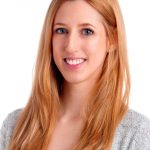 Shelby Servant
Shelby Servant works as a Quality Analyst for 3M, a multinational leader in industrial & consumer manufacturing. She is the subject matter expert for 3M Canada Product Quality, specializing in customer issue resolution,and acts as a key project resource for global deployments. Her dedication to facilitating effective, collaborative, and proactive solutions has earned her various opportunities and global recognition, including the 2017 3M Canada Quality Excellence award.  Shelby has had the pleasure of being a FIRST mentor and volunteer since 2014 and is continually inspired and motivated, both personally and professionally, by the FIRST community. Shelby holds a BA in criminology and sociology from Western University.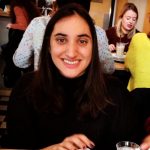 Ankita Sharma
I am a FRC SWAT 771 alumni and 2013 Dean's List finalist. Back in the day, I had many different leadership roles on my FRC team in areas such as mechanical design, outreach and fundraising. After graduating high school I studied electrical engineering at Caltech and went on to do my masters at ETH Zurich, where I specialized in electronics and photonics. Outside of school, some of my hobbies are also in STEM related activities. For example while studying in California, I developed curriculum and taught robotics and programming at middle schools in the Greater Los Angeles Area through an organization called Robogals.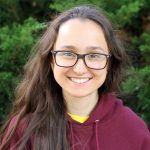 Angela Tollis
FRC 4039 alum/mentor and advocate for equality in STEM in Level 2 Mechanical Engineering and Sustainability at McMaster University. Skills that I have acquired bothwhen I was an FRC student and in first year university include computer aided design, metal working/fabrication, 3D printing, organizing/giving presentations, experimental lab research, social media interaction, marketing, team management, and creative problem solving. .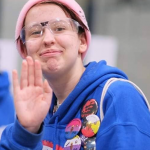 Hi! I'm Jai, a Mentor of FRC 3739 and FTC 16432! I love all disciplines of STEM, but my main interests lie in theoretical physics, meteorology (especially storms), geology (mostly volcanoes), and psychology. Outside of STEM my main areas of expertise are activism and organizing, as well as forming resource documents, spreadsheets, forms, and databases. My focuses both while I was a student and in mentorship, outreach and awards, reflect this