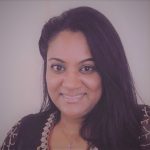 Name: Dawn Khan
Title: Senior Manager, Product Management & Business Development – SYNNEX Canada
Dawn has been in the IT industry for 20 years.  She is currently the Senior Manager, Product Management for Lenovo & Apple at one of the world's largest IT Distributors.  As a Strategic Leader and Creative Thinker, she is committed to excellence, mentors her team to think outside the box and together they deliver exceptional business results.  She has a passion for Marketing and data analytics and is also a part-time undergrad student in the University of Nipissing's, BBA-Marketing stream program.  When Dawn is not working or studying, she loves to be outdoors with her Husband on their country property.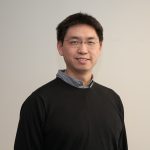 Name: Dr. Gilbert Lai
Title: Project Manager and Technical Lead for the Autonomous Vehicle Research Studio and advanced QUARC user at Quanser
Dr. Gilbert Lai is the project manager and technical lead for the Autonomous Vehicle Research Studio and advanced QUARC user at Quanser.  He holds a PhD degree in Electrical & Computer Engineering from the University of Waterloo, where his research specialization is in unmanned vehicle systems and robotics. His focus at Quanser is applied research in unmanned vehicle systems, robotics, mechatronics and systems engineering. Gilbert is passionate about academic research and education in engineering. He volunteers with FIRST Robotics Competition as mentor to an all-girls team and is a member of the Girls in STEM Executive Advisory Council for FIRST Robotics Canada to help promote equity, diversity and inclusion in STEM education and career.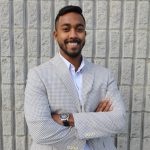 Name: Thuvishan Rajagulasingam
Title: Channel Manager for the GCC & India at Quanser Inc
Thuvishan Rajagulasingam is the Channel Manager for the GCC & India at Quanser Inc, a leader in real-time control and mechatronics solutions for education and research. Thuvishan develops regional partnerships with universities and distributors from across the globe. For over 3 years, Thuvishan has worked with numerous reputable universities in more than 15 different countries to modernize their engineering education, while developing and implementing company's strategy for international business development. Thuvishan holds a B.Eng. in Mechanical Engineering, specialized in Mechatronics Systems from the University of Ontario Institute of Technology in Canada. Thuvishan is well known in the FIRST community for his extensive volunteering and mentorship of FIRST Teams 1241, 1285, and the Afghan Dreamers Team 7239. Thuvishan was a recipient of the Woodie Flowers Regional award for outstanding mentorship. Thuvishan has been involved with FIRST since 2005 and has been a volunteer since 2012. During his leisure time, Thuvishan enjoys reading, camping, exercising, and investing in real estate.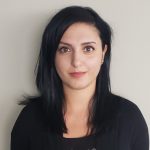 Name: Effie Rezkalla
Title: Public Sector Manager, Canada SYNNEX Canada
Effie has been working for one of the top IT distributors in Canada for the last 3 years. In her role as Public Sector Program Manager, she has been actively engaging with Faculty on building STEM strategy, has hosted various STEAM events in schools across Ontario and is expanding this initiative to other Provinces. In her spare time, Effie explores Ontario trails, is an avid reader and has a newly found passion for painting.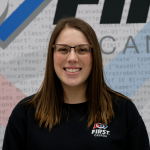 Name: Jaeleen Koscielski
Title: Judge Advisor
Jaeleen is a recent graduate of the Science and Business program and is currently completing a Sustainability Diploma at the University of Waterloo, where she was on the Varsity Figure Skating team. She is an alum and now a mentor of FRC Team 772 the Sabre Bytes and was previously the Lead Mentor of FRC Team 5092 the Titanium Tigers. Jaeleen has been involved with FIRST since 2006 and has been a volunteer since 2013. In her spare time, Jaeleen enjoys living a zero-waste lifestyle, working out, travelling with Girl Guides and being outdoors.